Arc Symphony
A downloadable interactive for Windows, macOS, and Linux
Get this interactive and 3 more for $9.86 USD
View bundle
>telnet 192.168.1.2

Connected to 192.168.1.2.
Escape character is 'F5'.
Connected port 49.
Local date/time: Mon Oct 15 19
██
15
:
38
:
42
Welcome to the World Wide Web!
You're going to want to join our Usenet newsgroup, alt.games.arc-symphony. It's great! There's a personality quiz, heck, we even got an IRC server set up!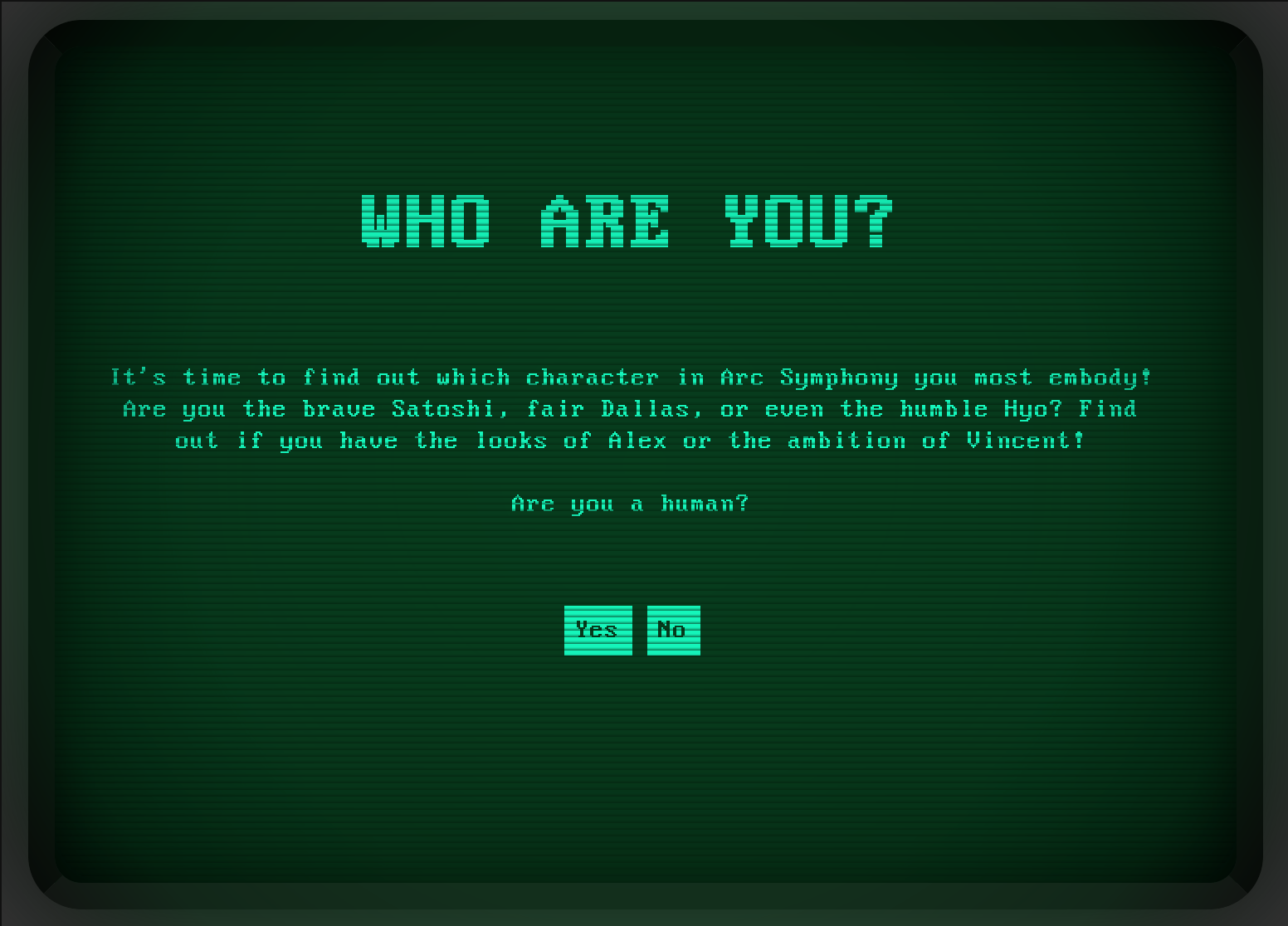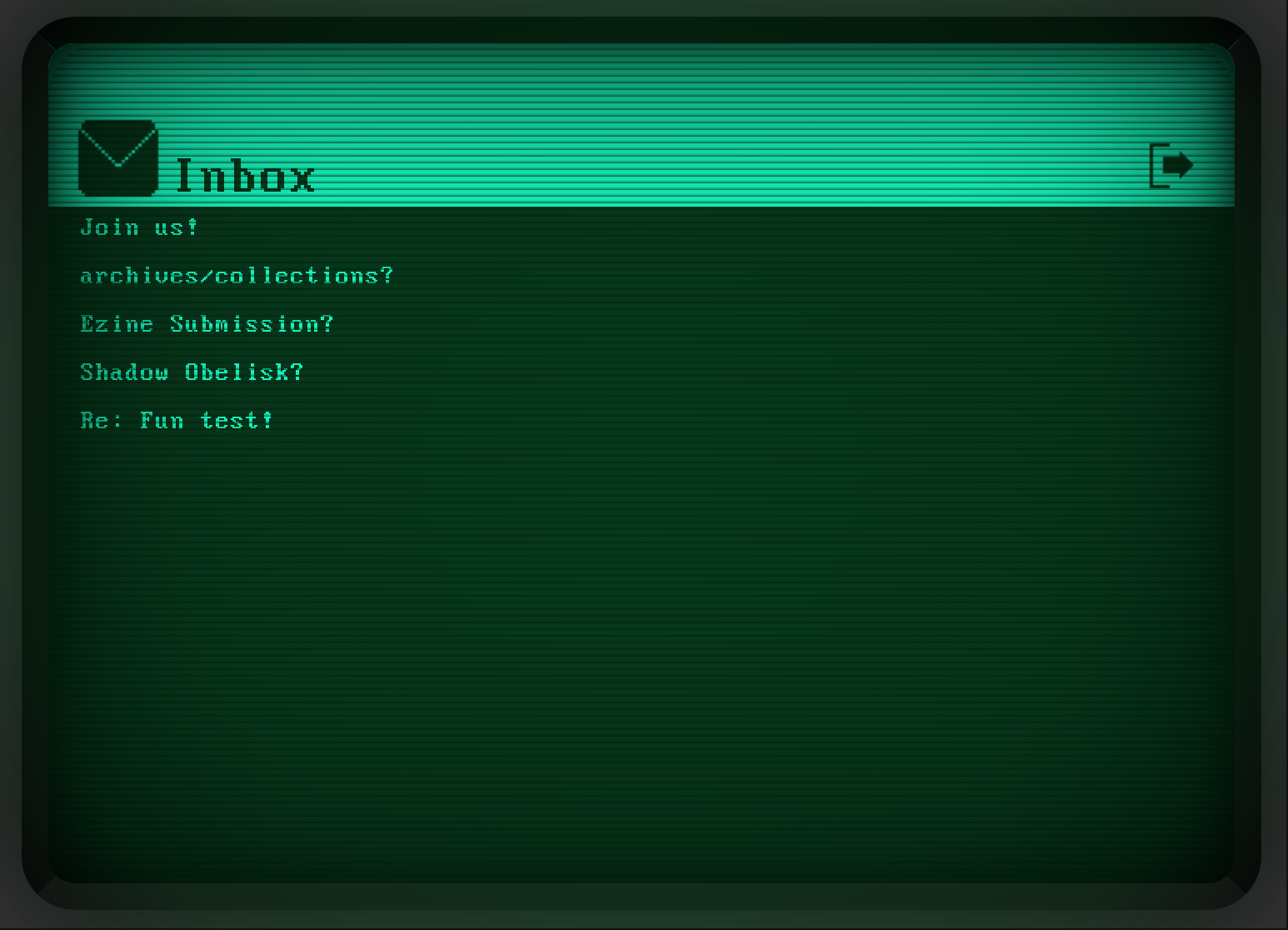 Say, how did you say you got here again? I swear I've seen your handle before...
"Surf" for "new destinations"...
Become a moderator or be banned.
Pilfer the files of strangers for insightful fanfic.
Take on a new identity with one of their old ones: one of forty-two different user handles are available for use.
Discover Arc Symphony for yourself. I heard there's a sequel coming out?
Who moderates the community?
All inquiries should be brought to the attention of our admin team. Sophia Park and Penelope Evans will be happy to assist you!
Purchase
Get this interactive and 3 more for $9.86 USD
View bundle
In order to download this interactive you must purchase it at or above the minimum price of $2.99 USD. You will get access to the following files:
arc-symphony-win32-x64.zip
55 MB
Arc Symphony-OSX-x64.zip
53 MB
arc-symphony-linux-x64.zip
52 MB